Rabbits in Need of Homes
looking to adopt A rabbit?
The rabbits below are a listed as a courtesy by NJHRS. They are NOT in foster care with NJHRS. As such, we cannot vouch for the health of the rabbit, whether or not they have been spayed or neutered or anything related to their history. You must contact the individuals listed next to each rabbit for more information.
Additionally, NJHRS has no say over whom they adopt to, whom they refuse, their adoption policies or adoption fees. If there are ever any issues with an adoption, you will need to take it up with the individual directly, not NJHRS.
But, nonetheless, they are rabbits in need of homes and we encourage you to reach out! Thank you for adopting.
looking to find A home for A rabbit?
NJHRS has a limited number of foster homes and cannot provide sanctuary for all rabbits in need. In order to help those homeless or soon-to-be homeless rabbits, NJHRS offers this page as a service to individuals looking to find a home for a rabbit.
If you have a rabbit in need of a home, you may have them listed here by providing us with the following information:
1) description of the rabbit(s)
2) picture(s)
3) name and contact info (phone and/or email) for the person responsible for adopting (if a shelter, that name is fine)

Contact us if you have any questions about this free listing.
---

Name: Lola
Breed: Dwarf Lion Head Rabbit
Age: She will be 3 years old in June, 2013
Description: Lola is a domestic bunny that only stays inside the house. She's very friendly, sweet and educated- she only pees and poops in her cage. Lola likes to sleep on my mother's arms by being carried like a baby. We take care of Lola by bringing her to Ridgefield Park Animal Hospital and Dr. Paul K. Kim checks up on her once in a while. She's never been spayed and never had a baby.
During the day we open her cage around 5:00 AM and she hangs out around the home, we close her cage around 10:00 PM so she can stay there and rest all night. We clean up her cage and change her food twice a day and give her baby carrots twice a week. What we wish for her is to find someone that will take care of her by treating her like a princess. We wish we could keep her but the reason why we're giving her away is because my mother has Asthma and by having a pet at home we think it could affect her problems.
To inquire about adopting Lola, contact Harold Gomez.
(Posted on 5/8/13)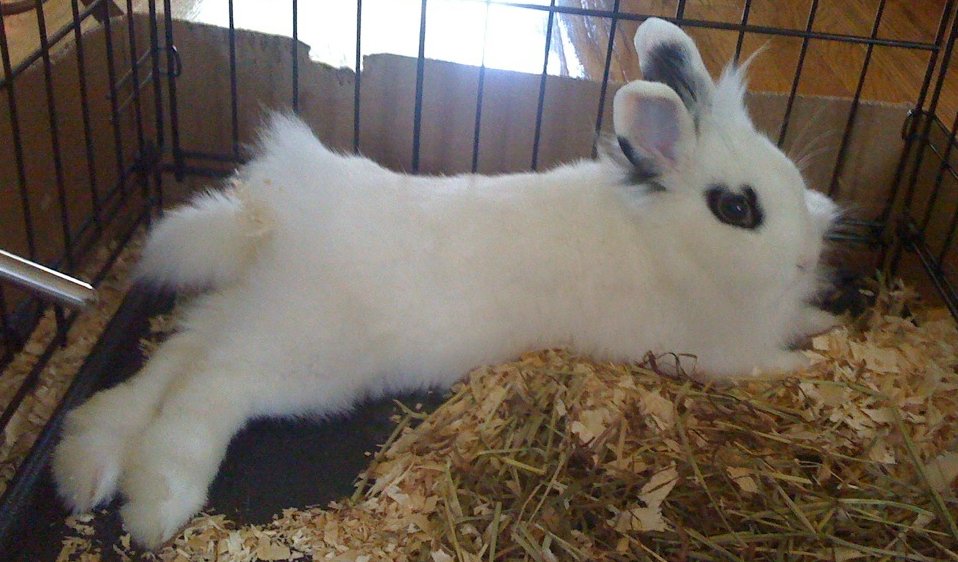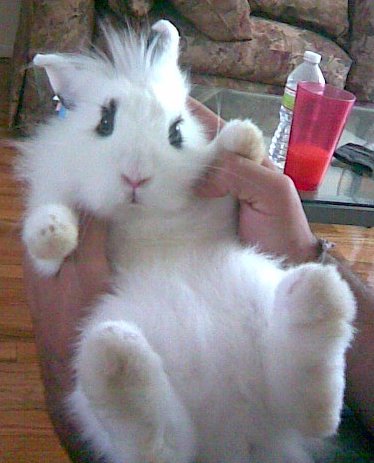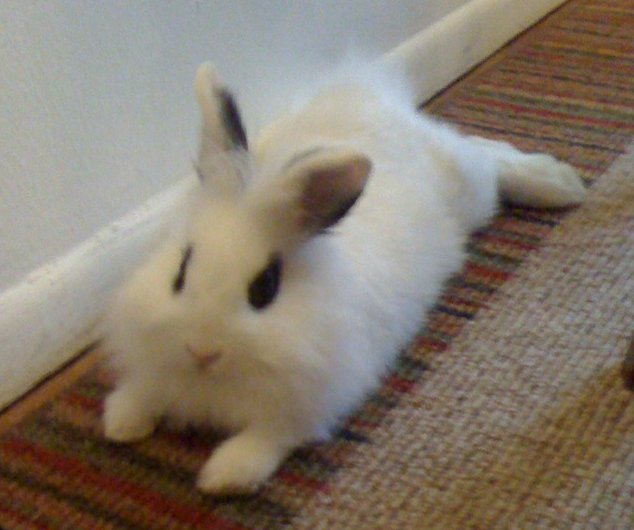 ---